Allen Wyatt
SENIOR PRACTIONER
@ Brisbane Quantum Healing Center
Holistic Healer, StemCell Healing, DNA Activation
Allen is a spiritual healer who works on the soul mind and body. He can help with a wide variety of ailments and afflictions on all three levels such as:
• Physical (body)- aching muscles and joints, back pain , migrants , sinus, sprains strains , post-op care.
• Mental (mind)- depression, anxiety, trauma, fear, self abuse, self sabotage, self love, rewire neurotransmitters, release trapped emotion, grief.
• Spiritual (soul)- reconnect with spirit, purpose of life, universal love, quantum field rejuvenation, reconnecting in the unified field, past life regression, passing of spirit (death).
My Specialties

Trauma's, Stress and Anxiety, Panic Attacks, Addictions, Fertility, PTSD, Children's Learning and Coordination Issues, Sports Injury, Chronic Pain, DNA and Spiritual Development, Weight Loss, Motivation and Goal Setting, Confidence, Asthma, Toxicity and Allergy

Natural Therapies & Modalities I Use:

Like all good healers I have many wonderful  tools at my disposal in the quantum realms. Although the natural therapies and modalities I use are-

This modality of healing was given to the world from the Arch Angel Metatron to Kevin Core in 2003. During a healing session of Angelic Reiki, the healer acts as a channel or a bridge between the Angelic realm and Earth allowing the Angelic Kingdom to carry out their work in divine order. The Angelic Kingdom know exactly what type of healing is required taking care of all aspects of the healing to complete perfection.

Angelic Reiki works on all levels of  healing the body, mind and the soul by placing the recipient into a state of natural health and vitality.  It works on the physical body in treatment of all ailments and afflictions. It helps the mind by forgiveness and releasing old hurts and pains aiding in the treatment of depression, anxiety and other mental disorders. Heals on a soul level by reconnecting you with your  higher self and seeing your true souls purpose.

Angelic Reiki also works with  the  passing over stage  (death). By allowing the spirit to pass gracefully and in peace through to the transition stage and helping the loved ones left behind to grieve and heal.

Sekhem is an Egyptian word that means power or might. It is an ancient healing technique and artform used by the high priest and priestess of ancient Egypt. It is the energy and vibration of Goddess Sekhmat the lionness.

Benefits of Sekhem:

-reduces stress and tension of the body.
-helps with emotional issues
-accelerates the natural healing process
-increases energy and vitality
-harmonises the body, mind and soul
-realigns energy centers (chakras)
-breaks old belief patterns

Sekhem is very  powerful and will not harm in anyway.

Usui Reiki is a non-invasive, gentle  and extremely powerful healing method. Reiki is a Japanese technique handed down  by Dr. Mikao Usui. Usui Reiki is a simple, natural and safe method of spiritual healing and self improvement. It is known to help every known illness and malady and creates beneficial effects on a person to allow ultimate health. It works in conjunction with all other therapies and treatments. A Reiki  treatment feels like a warm and loving radiance that flows through and around the body creating a natural state of healing. While Reiki is spiritual in nature, it is not a religion. It has no dogma and there is nothing you have to believe in for reiki to work.

In order for a Usui Reiki treatment to work and have lasting results, you must accept responsibility for your own healing and take  an active  part in the process. Therefore the Usui Reiki system is more than just energy healing. It is an active commitment to improve one's self constantly.

The ideals are guidelines for living a gracious and peaceful life.

-just for today do not worry
-just for today do not anger
-just for today honour your parents, teachers and elders
-just for today earn your living honestly
-just for today show gratitude to everything

The key to  freedom and happiness is forgiveness!

Ki sha shi is a way of combining different energies and vibrations from the quantum realms and the unified fields. Then combining these different energies to transfer the energy to oneself and others through meridian and qi points around the  body.

Kishashi works on the  entire human systems of the body mind and soul. By reigniting the meridians with  this spirit and earth energy it helps clear away blockages of the systems allows the body to naturally heal and regenerate.

Kishashi helps and compliments all other treatments and aids in quicker recovery and overall health for people, such as:

-herniated discs
-migrants
-arthritis
-sore and damaged muscles and ligaments
-skeletal issues
-nerve damage
-post operative care
-depression and anxiety
-behavioral conditions
-low labido
-hormonal imbalances
-insomnia
-circulatory problems
-energy imbalances and blockages

My Qualifications:
What are your specialties?
I specalise in removing trapped emotions and trauma that cause physical conditions to occur in the body if untreated. These emotional blockages cause unnecessary stress in the body and mind. By removing these emotional blockages it allows the physical, mental and spiritual bodies to enter into a natural healing state, where the body can heal and regenerate.
Help people reconnect with themselves and empower self and spirit to make positive changes to there lives.
Treats depression and anxiety By helping change negative thought patterns through clearing emotional energy and blockages.
Clear past karmic resolution that the soul has carried over from previous experiences.
Identifying self sabotage patterns and rectifying them to help with the state of healing.
Reunite people with each other creating a deeper connection in all relationships of life.
Help with forgivness of self and find one's self worth and purpose of life.
Remove and clear entities and spirits from people and places.
Assisting in the passing of spirit during the transition stage of death.
---
√ What happens in a session with you?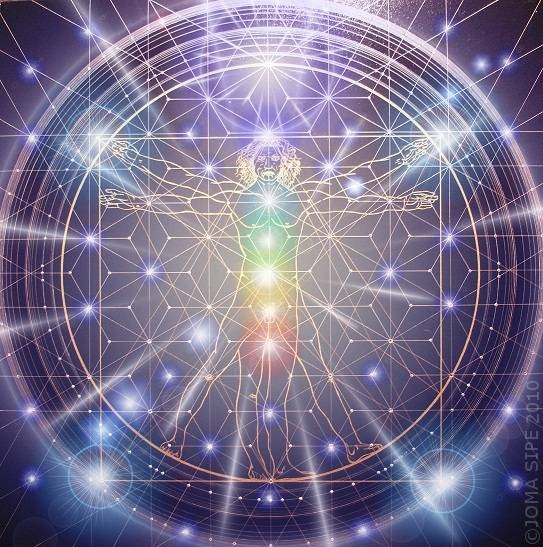 Every session is different and this is because we are all different and the universe is constantly shifting and changing, so must we all. We talk about life and its growing concerns and how this is affecting you. We then connect to the cellular energy of the body to communicate what systems body, mind or soul require help with for the greater good. We access universal energy on quantum fields to allow for the ultimate and optimal healing that is required. Many different things may arise during a therapy session and all things that may arise will be discussed in full with no area of limits or to confrontational.
---
√ What are your qualifications?
I have finished all levels of training for all modalities I have trained in to a master teacher level. I am also qualified practitioner in genome therapy altering cellular level of the body with conscious thought. Currently studying under Gregg Braden in brain and heart integration techniques. Kishashi is my own technique I have been developing to combine spirit and earth energy to help people live from their hearts.
√ DNA ACTIVATION RECONNECTION TO HIGHER SELF AND SPIRIT
Body, Mind, Soul and Spirit in this aspect of my work, I work with trauma and belief systems that have been pasted down through your ancestral lineage.
I start with finding out the ancestral trauma, emotion and belief system, taking stress off DNA and cellular structures. I balance major, minor, celestial energy centers and prana energy fields around the body.
Once balanced, I stimulate consciousness pathways of the brain and where you go is up to you and your purpose. This process open area's of the brain and energy centers. Which a monk or a yogi would spend years of training to access this point consciousness you can get there in just a session.
Allen Wyatt's Testimonials
Allen opens endless possibilities for me!

For everyone who needs to trust and be safe, I recommend this man. His connection with the realms is inspiring and opens endless possibilities for your soul to work with.

I'm forever greatful Allen♡♡
– Mae Ahern
---
My mindset changed completely.

After seeing Allan last week for the first time, I immediately felt something very meaningful had happened. I wasn't really sure what he did exactly but my mindset changed completely. A lot of unnecessary thinking and most of the time not so positive just almost completely varnished!

I felt like my brain has reset! Although I have a tendency to think too much, it's good thinking now! Thank you!
– Ana Mannella
---
This guy is an absolute magician.

Every now and then you find an expert in their field. Allen Wyatt is one!
This guy is an absolute magician. For anything from dry needling, improving your general well being through energy balances, maximising your sporting potential both physically and mentally, healing your body as a result of physical or emotional trauma to treating anxiety, depression and more.


This guy is your man.
Get in quick, he is incredible!
– Daniel Withers (VidaFit / Crossfit)
---
I no longer had the feeling of anger. All thanks to Allen.

My 2nd visit to Allen, the first thing I did was to asked to cuddle him, in thanks for what he did for me.

Before my first visit, I had a feeling of anger which I had since I could remember, I did not know how and why it manifested, so everything I did and said and felt had underlining issues of frustration.

After my visit, I carry on my daily life and noticed I felt lighter in myself, a lot of people has commented I looked so much more relax than I had been in a long time. I no longer had the feeling of anger. It feel as though a weight has been lifted and I feel relieved. All thanks to Allen.

– Debbie Hoskin
---
I had the great pleasure in working closely with Allen

Sports based Kinesologist Allen Wyatt is coming to Quantum Healing Centre!!
I had the great pleasure in working closely with Allen on improving my mental preparation during my 2013/2014 come back following the birth of my daughter.
Allen's specialty as a kinesiologist, has been shown to remove stress from various physical, emotional and mental planes of the body.
In 2013/2014 season I was getting regular weekly treatments from Allen, focusing on working towards 2014 .

Allen utilises a combination of Eastern and Western natural therapy techniques, he assisted me through working on self-limiting beliefs, stress and sharpening of focus.
– Denae Brown (Torrance CrossFit)
---